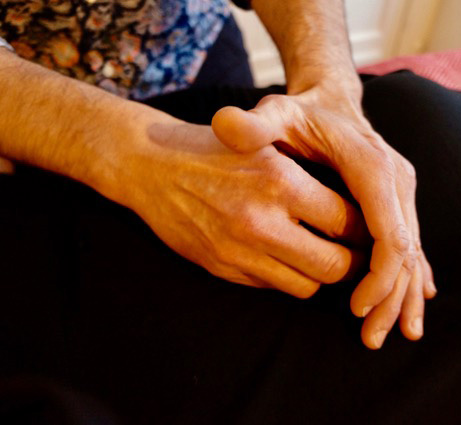 I have been practicing Energy Healing for several years, in person (Brussels) and in remote healing sessions via Skype.
Basically I focus on balancing the flow of Life Energy through a gentle and respectful touch on your physical and energetic bodies. The energetic body permeates and radiates out of the boundaries of the physical body. For this work you will be lying down on a massage table, fully dressed and with shoes removed.
My aim is to listen to the information of your body and to let the Life Energy pouring through my hands freely flow to charge your areas which are lacking energy, to discharge spaces where your energy is excessive and to dissolve blocks that prevent your energy from flowing harmoniously.
Before getting started with the hands-on or remote session I will invite to to share some information about your health journey, about what brings you to get a healing session and where I can help you. I keep all the information about my clients strictly confidential.
The number and frequency of the sessions will depend on the issue that you are struggling with. I usually suggest a second session after a few weeks which helps to deepen the effects of the first one. But of course YOU are the only one who knows what is best for you.
My work provides :
A feeling of wellbeing and rest; it helps negative stress to slow down

Physical pain relief

Energy for people who feel tired or exhausted

New awareness that helps you to move along your personal path

A decrease of the undesired mental babbling; this opens you to your own creativity, which helps you get your power back, supporting you to go more easily through the current obstacles of life
My Energy work is significant for :
Relieving muscular and joint pains, skin issues, burns and headaches

Fatigue or overwork issues

Sleep disorders and distracted attention

Emotional discomfort (mistrust, anxiety, depressed mood…)

Support in life crises (relationship, splitting, painful grieving process,

 

burnout…)

Support in traumas
My work is not intended to replace medical care but it can support medical approaches and/or psychological help.